On 16 June 2018, 15 lucky Artega drivers with a plus-one celebrated the 10th anniversary of the Artega GT.
After the welcome from Artega founder Klaus Dieter Frers in the Artega showroom in Delbrück, a typical asparagus dish was served in the company's own restaurant. Then all the vehicles started out on a magnificent drive into the nearby Sauerland region. Patrick Wiebeler from the Artega GT forum took charge of the organisation, which proved to be a great success. All Artegas in all colour variants drove as instructed in the group and according to roadbook. Not only was the sun shining, but there was joy in the participants' hearts as the Artega once again provided great driving pleasure on this winding route. The return drive in the evening through the birthplace Delbrück was capped off with an evening meal all together which made for a cheerful ending in Hotel Waldkrug. After breakfast on Sunday, everyone bade farewell and set out on the journey home, whereby one participant travelled all the way back to South Tyrol! In the evening all participants praised the fact that in any case the next meet would take place in Meran and Frankfurt.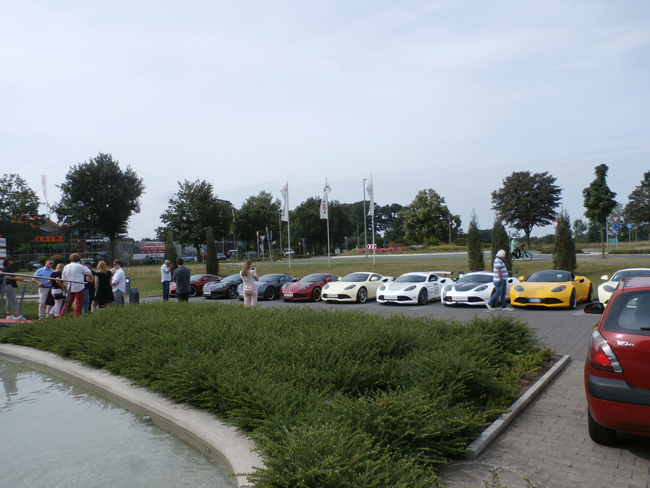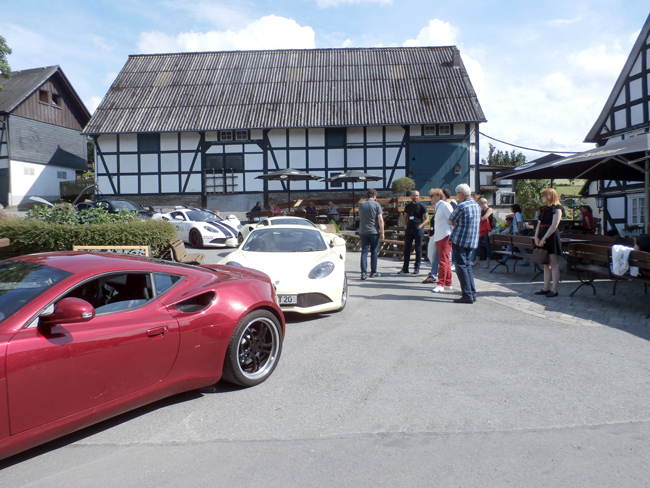 Artega Scalo Superelletra - Winner of the Automotive Brand Contest 2017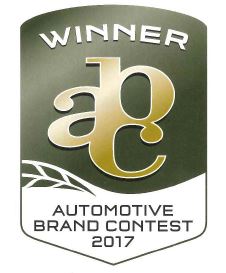 The Artega Scalo Superelletra was voted the winner for concept and design at the prize ceremony of the Automotive Brand Contest, which was held in Frankfurt a. M. on September 12th, 2017. "The best of two worlds - progressive German technology and Italian flair. High-tech meets traditional craftsmanship," is the general tenor.

The Automotive Brand Contest is organized by the German Design Council, the authority for brand and design in Germany. Its prestigious mandate: to represent German design and to draw attention to the elemental significance of brands and brand design in the automotive industry. As the most important award in the industry, the Automotive Brand Contest awards the best international brands and design achievements of the year and provides brand makers and designers with an excellent media platform.
PDF Download: Certificate Sept. 12th, 2017
Artega Scalo Superelletra at the Turin Auto Show
From June 7 - 11th, 2017, Artega presented the new Scalo Superelletra at the Turin Auto Show in the Parco Valentino. 43 car manufacturers and 12 design centers exhibited their latest prototypes and concept cars to 650,000 visitors at the open-air event along the grand boulevard in the magnificent Parco del Valentino.

Especially the latest vehicle designs were honored at Europe's first outdoor exhibition. The Scalo Superelletra in its Italian design, received a particularly good rating.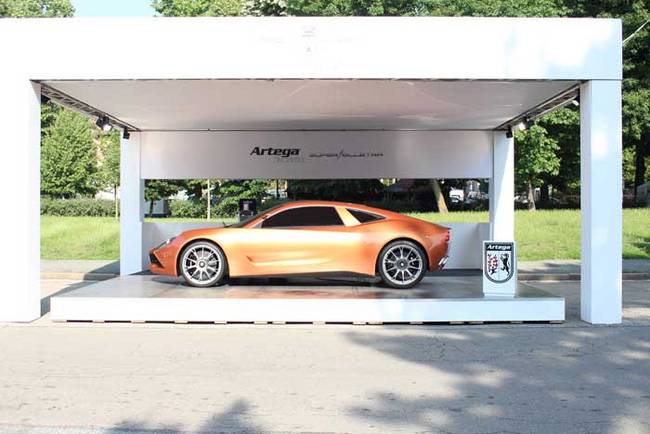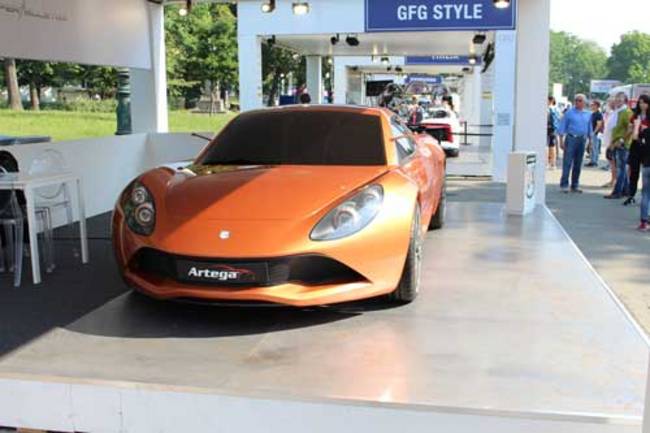 PDF-Download: Press Conference Geneva 07.03.2017, 12:45 p.m